Superior security.
Browse Kwikset's wide selection of secure, reliable deadbolt locks ranging from mechanical, to electronic and smart lock. We make it easier for you to enjoy life's surprises without worry.
Rigorous testing.
In our Testing Labs, the Kwikset team ensures that products meet requirements of a 3rd party organization called BHMA. BHMA's Grading System is accredited by the America National Standards Institute, which develops and maintains performance standards for residential hardware. This means that all of our deadbolts must pass an extensive series of heavy-duty, intense testing procedures.
Peace of mind is priceless.
Kwikset's SmartKey Security is designed to protect against advanced break-in techniques and its patented design is pick-resistant and bump-proof. SmartKey Security also allows you to re-key the lock yourself in seconds, rendering lost or stolen keys useless.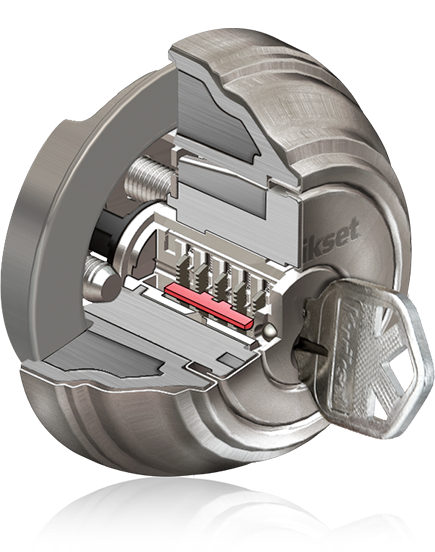 Unmatched Smart Lock Security.
Kwikset's smart lock deadbolts offer the utmost protection. Featuring the most advanced encryption techniques available today to keep you safe, dual factor authentication and auto-locking for added convenience.
The ultimate in security and convenience right to your fingertips.
With the Kwikset app and internet connection, you can manage your lock from anywhere. Lock and unlock, manage users, view lock activity, receive lock notifications.
Meet Halo Touch