Our breakthrough low-profile touchscreen deadbolt. Designed with style and security.
Explore Obsidian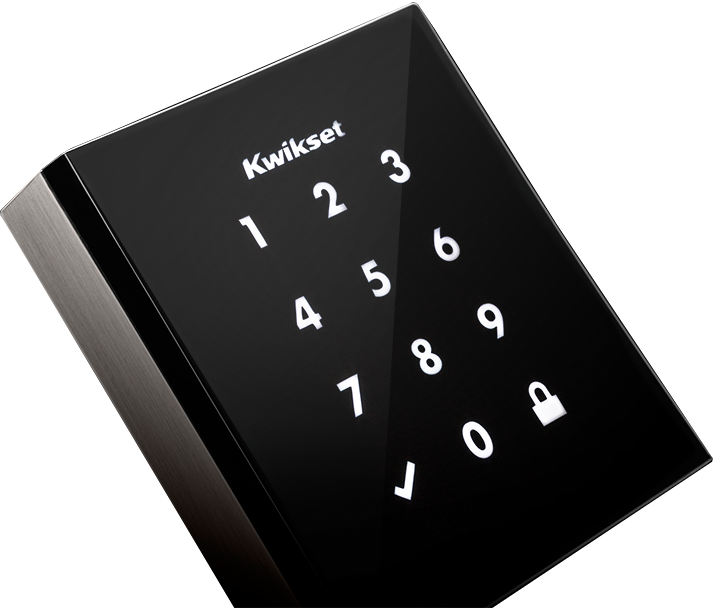 Stylish. Modern. Secure.
This style-forward lock is the future of door hardware. Named after the volcanic rock, Obsidian is a visually striking touchscreen that eliminates traditional keyways and opts for a low profile, contemporary design to deliver a stylish, modern smart lock that is secure, innovative and convenient.
Pairs beautifully with Kwikset contemporary knobs and levers. Lever shown is the Montreal™ in Satin Nickel finish.
Cutting-edge design.
When designing Obsidian, Kwikset created the sleekest smart lock available. Obsidian's style-forward design seamlessly blends with any home's decor and offers key-free convenience with its capacitive touchscreen.
Unmatched Security.
Designed with patented SecureScreen technology to prevent unwanted entry, 128-bit Advanced Encryption Standard (AES) communication, and meets BHMA Grade 2 deadbolt operational and security standards.
See how SecureScreen™ keeps you safe.
SecureScreen™ provides additional security by employing random digits prior to entering your personal code to prevent fingerprint and code detection on the touchscreen surface.
See how it works! Activate SecureScreen™ by clicking on the touchscreen.
SecureScreen™ displays two random numbers. Touch in any order to continue.
The full screen is now revealed. Enter the code to unlock: 1-3-5-7
The door is now unlocked! To start over, touch the lock button to lock the door.
Wrong code. Enter the access code to unlock: 1-3-5-7

User Codes
Assign customized user codes for easy management of who has access to your home

Mastercode
Improved user access code management (optional)

Auto Lock
Door automatically locks after 30 seconds (optional)

ANSI/BHMA Rated
BHMA Grade 2 Certified
You've got a backup power source.
Obsidian features 9V terminals at the bottom of the deadbolt exterior that act as a backup power source in case the batteries run out. Use the 9V battery to quickly power the touchscreen by simply touching the battery prongs to the terminals.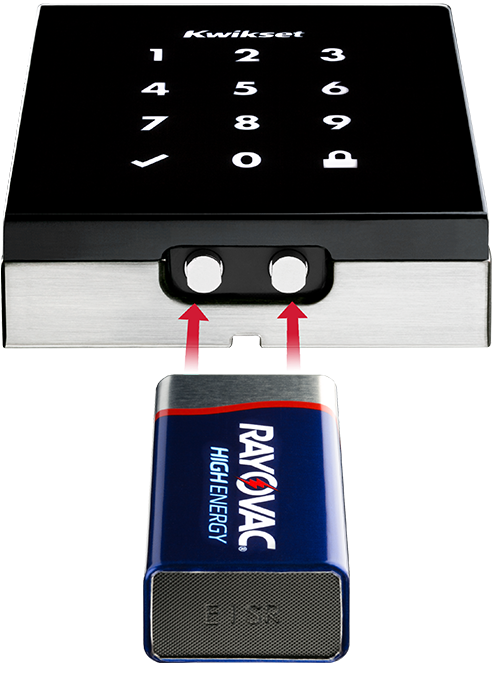 Integrates with your home automation and security systems.
Expanding your security system solution with an Obsidian with Home Connect technology will allow the lock to communicate wirelessly to security and home automation system.

Superior wireless encryption.
Obsidian with Home Connect featuring Z-Wave® Plus offers extended wireless range, over-the-air firmware updates, and superior wireless encryption.
CE Pro BEST Award Winner at the CEDIA Expo!
Celebrating the most noteworthy new products and technologies, the 2018 CE Pro BEST (Best Electronics Systems Technologies) Award went to the Obsidian smart lock with Home Connect technology.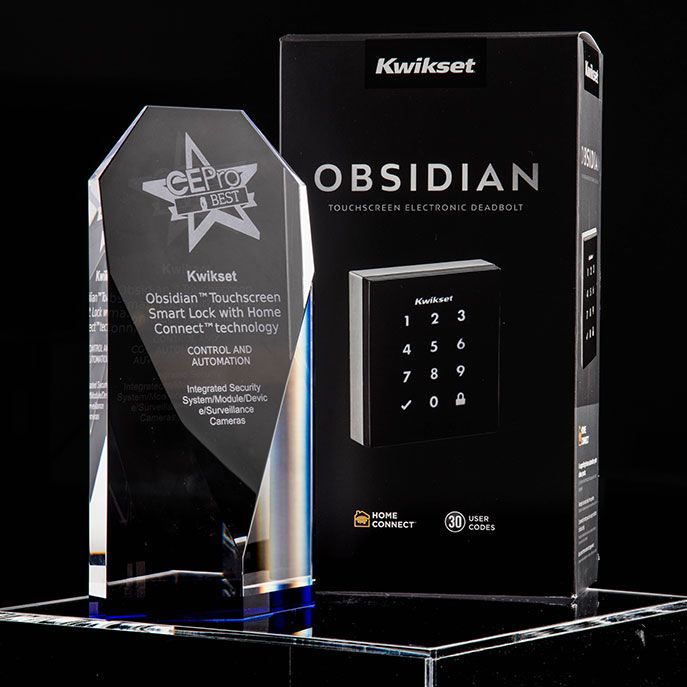 Buy Obsidian Now
Non-connected version
For the convenience of keyless entry.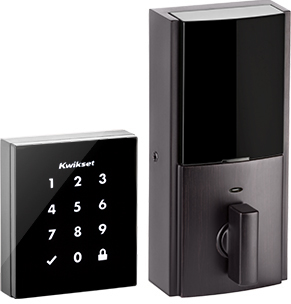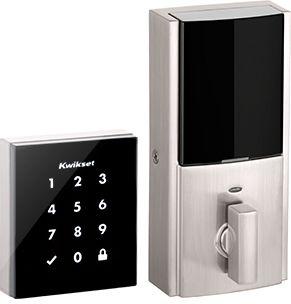 Home Connect version
For integration with home automation systems.