Privacy and data protection
Strongly encrypted, our smart locks adhere to rigorous compliance standards to guarantee advanced smart lock security. That means your home, data and personal information are safe.
Compatible with trusted wireless technologies.
Live a keyless life and worry no more.
Control how and when family members, friends, and service professionals can access your home.
User codes offer additional security.
Kwikset's innovative coded entry solution helps you keep tabs on everyone entering and leaving your home using your smartphone. Monitor activity, check your lock history, and rest assured that your home is secure. Smart locks such as Premis, Smartcode 916 and Obsidian will support up to 30 unique user codes. Give one to the babysitter, neighbors, contractors and even your in-laws.
See how SecureScreen™ keeps you safe.
SecureScreen technology provides additional security by employing random digits prior to entering your personal code to prevent fingerprint and code detection on the touchscreen surface.
See how it works! Activate SecureScreen™ by clicking on the touchscreen.
SecureScreen™ displays two random numbers. Touch both to continue.
The full screen is now revealed. Enter the code to unlock: 1-3-5-7
The door is now unlocked! To start over, touch the lock button to lock the door.
Wrong code. Enter the access code to unlock: 1-3-5-7
Rigorous electronic lock testing
At Kwikset, we approach testing in a methodical, measurable, and repeatable way. Our electronic locks are continually validated by leading security experts.
We never stop testing.
Before we release our locks to the market, each one undergoes a series of extensive tests. This means each lock is checked to see if it meets international standards and whether it fulfills consumer needs and requirements.
Digital security and break-in tests.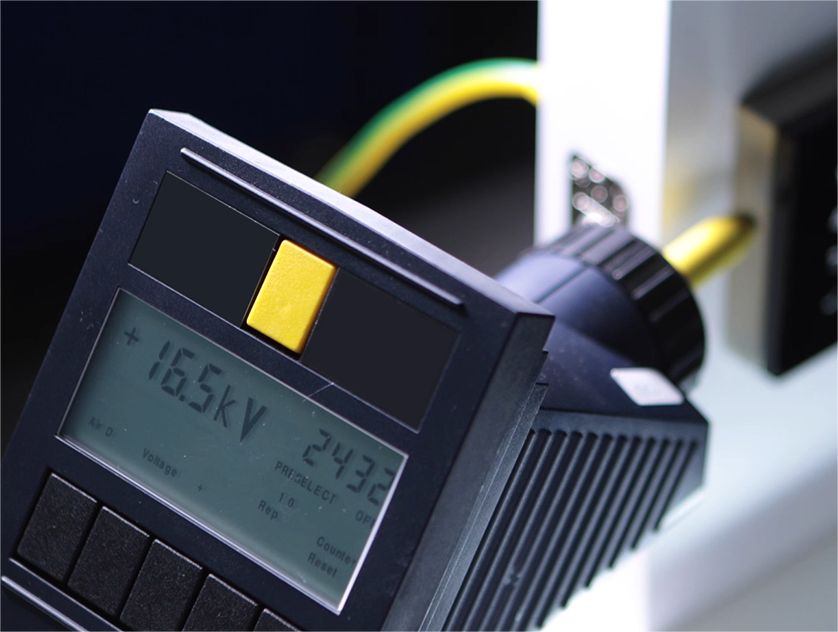 Electric Discharge
To ensure Kwikset locks are more robust and more secure than ever, we test our locks to withstand intense electrical shocks. No matter if its generated by static from your finger, or the arc from an attacker's stun gun, our testing has got you covered.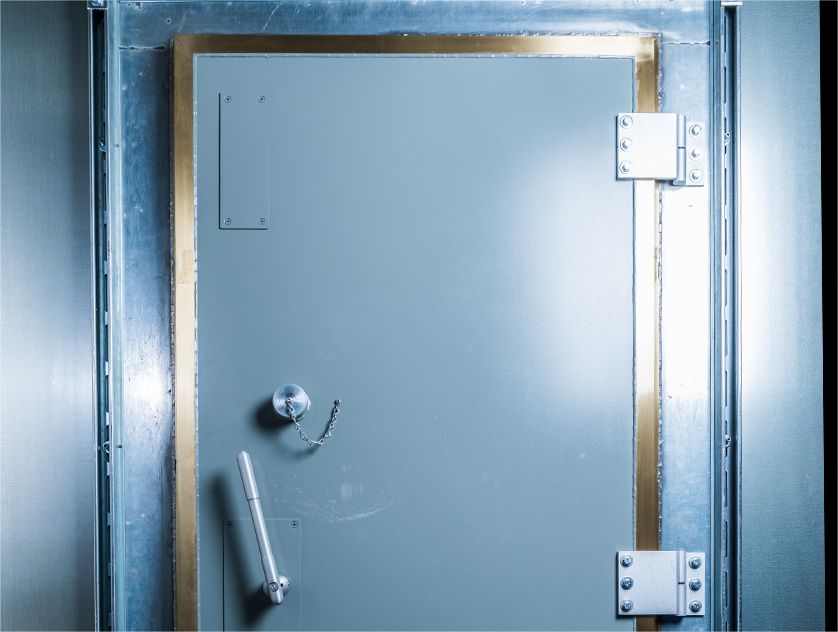 Wireless Signal Testing
To enhance security, some Kwikset locks include a unique wireless signal algorithm that detects how close you are standing to your door. We carefully test this algorithm to ensure it meets our standards of quality, while properly balancing convenience and security.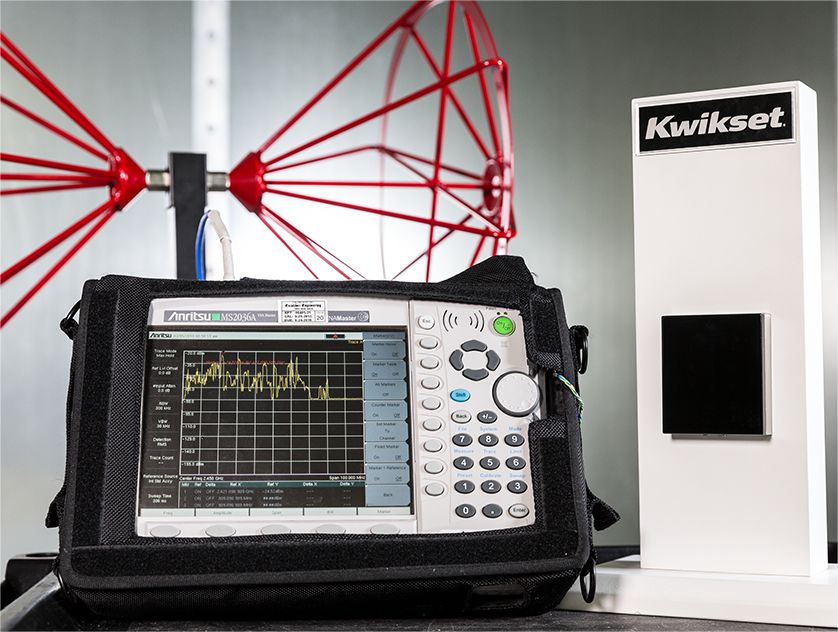 Signal Isolation
As part of our rigorous testing, we've made major strides in the area of electronic security. We continually test our locks against the latest wireless attacks and cyber hacks, so that you can trust the connection between your Kwikset smart lock and your smartphone stays secure.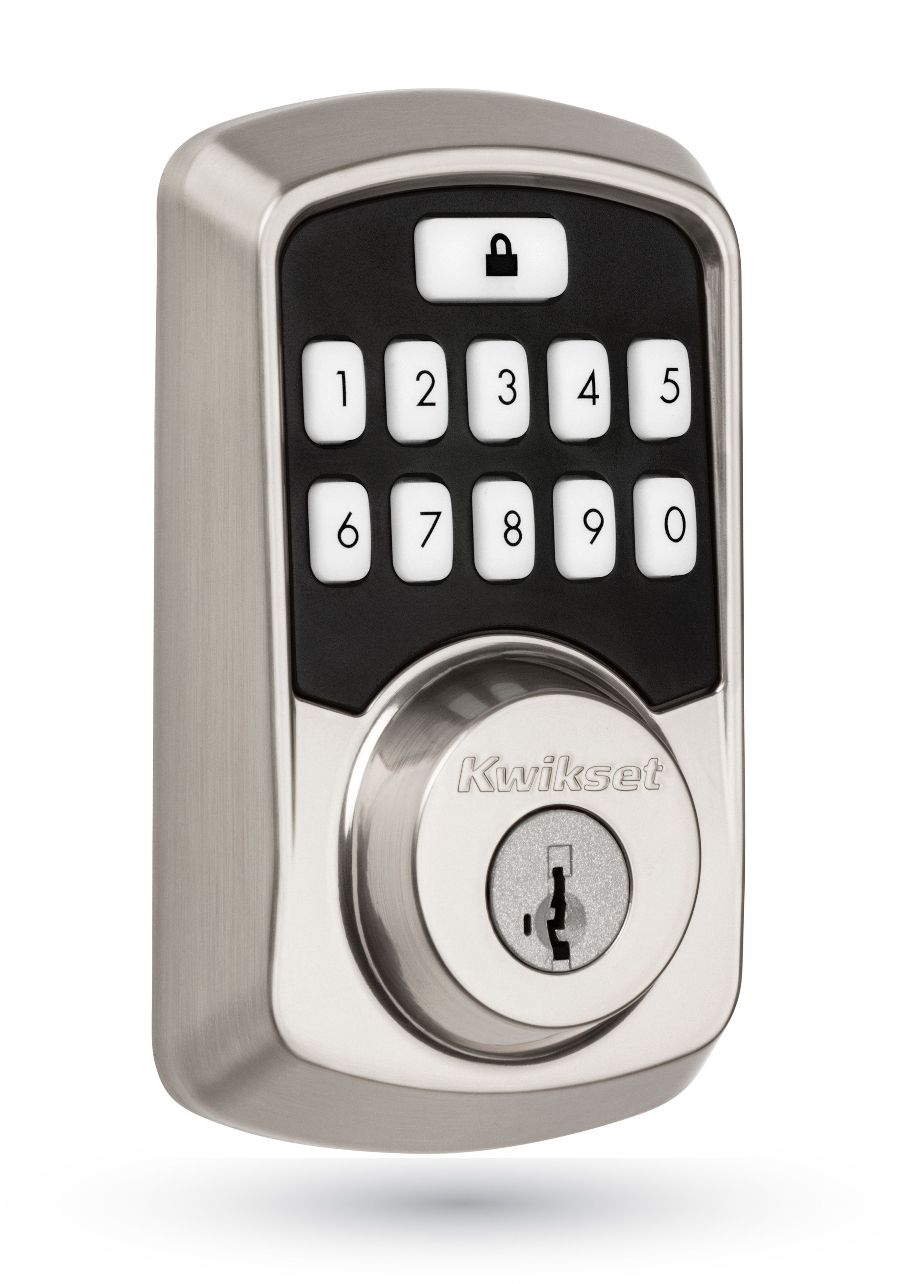 Aura Bluetooth Keypad Smart Lock
Aura is a convenient upgrade to your door hardware with simple smart lock programming functions accessible on your mobile phone, using Bluetooth technology.
About Aura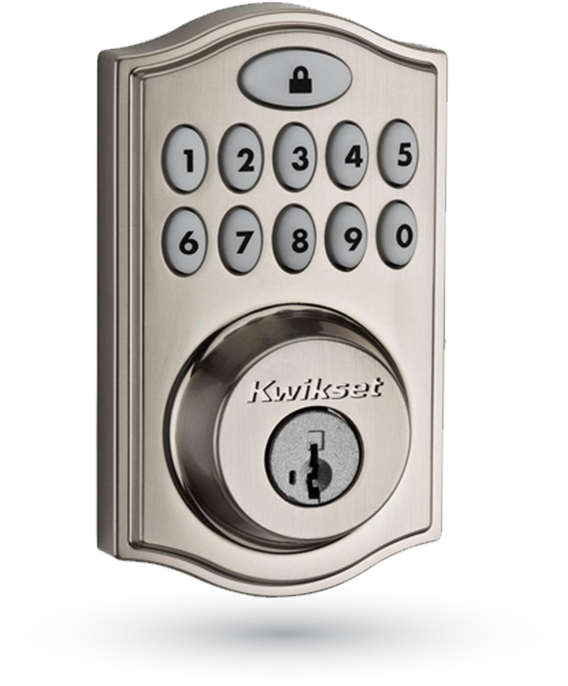 SmartCode
Expand your security system solution to your door lock. SmartCode electronic deadbolts with Home Connect™ technology allows the lock to talk wirelessly home automation systems. Choose from touchscreens, keypads, and deadbolts.
About SMARTCODE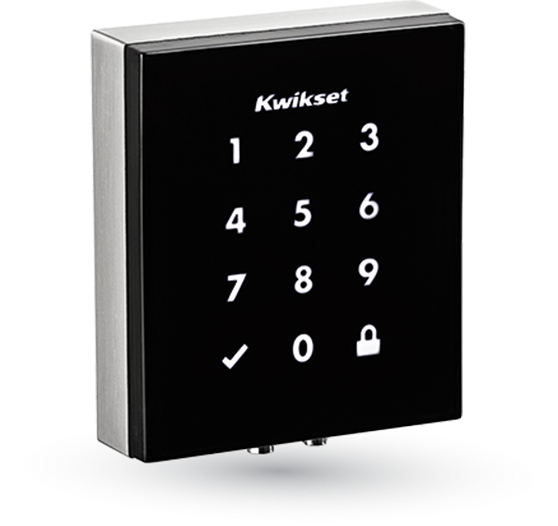 Obsidian
Obsidian is a visually striking touchscreen that eliminates traditional keyways and opts for a low profile, contemporary design to deliver a stylish smart lock that is secure, innovative and convenient.
About obsidian