Signature Series Deadbolt (Square) with Home Connect with Z-Wave Technology
910 S TRL ZW 15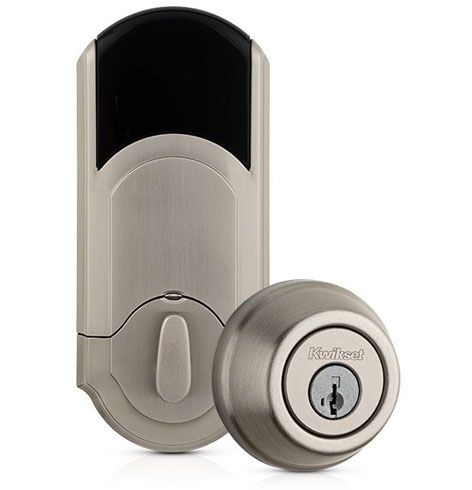 Get peace of mind with remote access.
The Kwikset Signature Series deadbolt with Home Connect featuring Z-Wave™ protocol to enable true remote locking and unlocking. Homeowners can remotely access and control the lock from anywhere in the world, using a smartphone, tablet, or Internet-connected device.
Kwikset smart locks are offered by leading smart home solution providers and security systems. A total home security solution begins with a Kwikset smart lock. Complete your smart home today!
Features
Control your lock from anywhere on your smart phone, tablet or internet connected device
Motorized Deadbolt - enables true remote locking and unlocking
Receive notifications when the door is opened/closed
Lock and unlock doors from anywhere
Full 128-bit encryption security
Revolutionary tapered latch design - enables misaligned doors without pulling and pushing your door shut
Iris Compatible Motorized Deadbolt
Remotely Lock or Unlock your door from anywhere in the world via your Iris phone or computer interface
Supports Iris Magic rules for customizable event triggers and notifications
Support
Documents
Note: Do not use prints from this website to mark distances. Due to individual printers, dimensions on installation instructions may not print at an accurate scale.