Keep your existing deadbolt.
Kevo Convert is a smart lock conversion kit. It uses your existing deadbolt and turns it into a smart lock in minutes! No hardwiring needed.
Kevo Convert on the inside.
Easily replace your current lock's interior hardware only & install in minutes.
Existing lock on the outside.
Your current lock's exterior hardware stays the same. No additional installation required.
How does it work?
Kevo Convert offers security and convenience as you've never experienced before.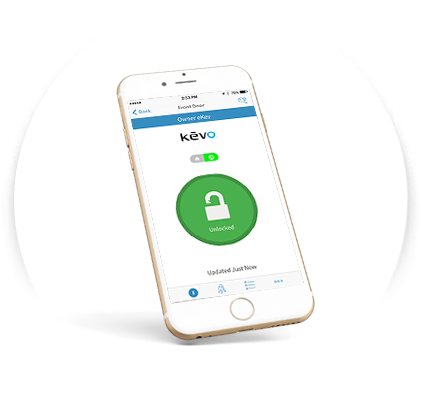 Download the Kevo app to lock or unlock your door, send digital eKeys and track home access from your smartphone.
Is my device compatible?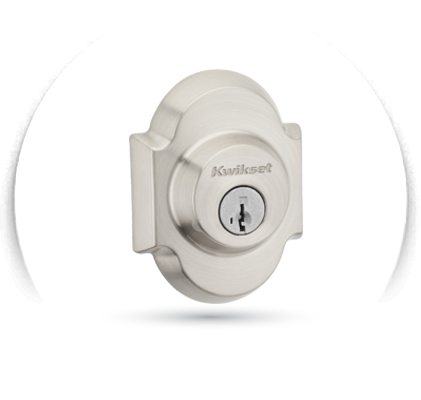 Kevo Convert controls your existing deadbolt by locking and unlocking from the inside of your door.
Is my lock compatible?
Meet the Kevo App
Easily track who comes and goes.
With eKeys, give loved ones access to your home from your phone. You'll even get a notification when they use one.
Send and retract eKeys
Instantly give, remove and customize access to all those who enter your home. With Kevo, you can send and retract digital eKeys in a flash.
Get alerts on lock activity.
Kevo notifications keep you posted on your home's comings and goings. Know when your family comes home safely.
About the Kevo App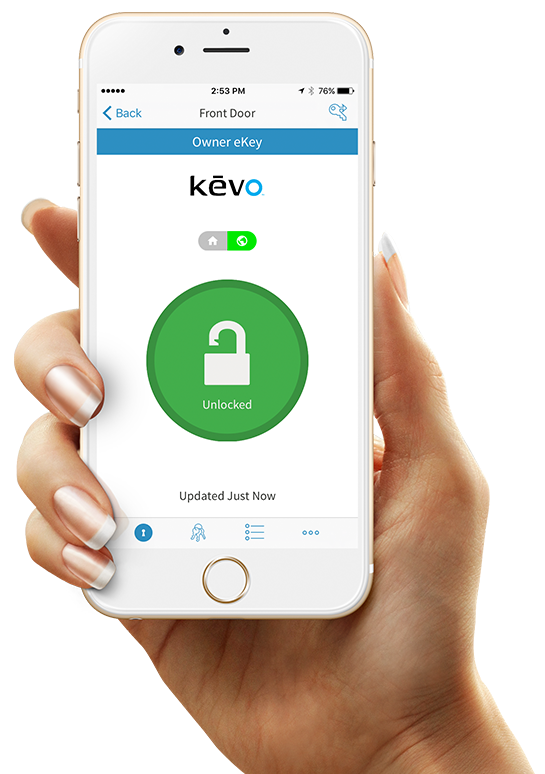 Lock and unlock from your smartphone.
Use your phone to lock or unlock your Kevo Convert within Bluetooth range. For even more control, upgrade to Kevo Plus for a one-time fee and lock or unlock your door from anywhere.
The best in smart home security.
With Kevo Convert, quickly change any of your home's deadbolts into smart locks for the ultimate in safety and peace of mind.
No more missing or lost keys.

Stay connected while away on vacation.
Open your door to a smart home
Kevo makes coming home personal because it works with a variety of smart products that you already love.
Honeywell Thermostats*

Ring Video Doorbell #

Skybell Video Doorbell #

Amazon Alexa +
+ Kevo Plus required for features
# Kevo Plus required for some features
* RTH9590WF, RTH9580WF, RTH8580WF, RTH6580WF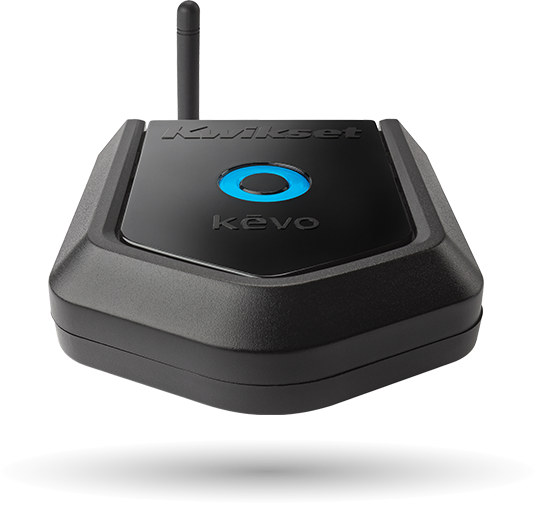 Did you lock your doors?
Smartphone, meet smart lock. With Kevo Plus, get remote access & monitoring at your fingertips. No monthly service fees.
About Kevo Plus
Thoughtfully designed to fit your style.
Kevo Convert transforms any deadbolt into a smart lock. With a quick interior installation, keep your existing lock's exterior to complement your home's style.
Buy Online